Our plate heat exchangers SYNOTHERM ® can also be designed as multiple plates. A multiple plate consists of several individual plates.
A specially designed collector connects the flow and return of the individual plates. Thus, only one connection to the flow and return is necessary in each case. In addition, the heat exchange medium is evenly distributed to the individual plates so that each single plate can deliver the same power.
If there is insufficient space in the tank (length and height), the required heat exchanger capacity can be achieved with the aid of the multi-plate version.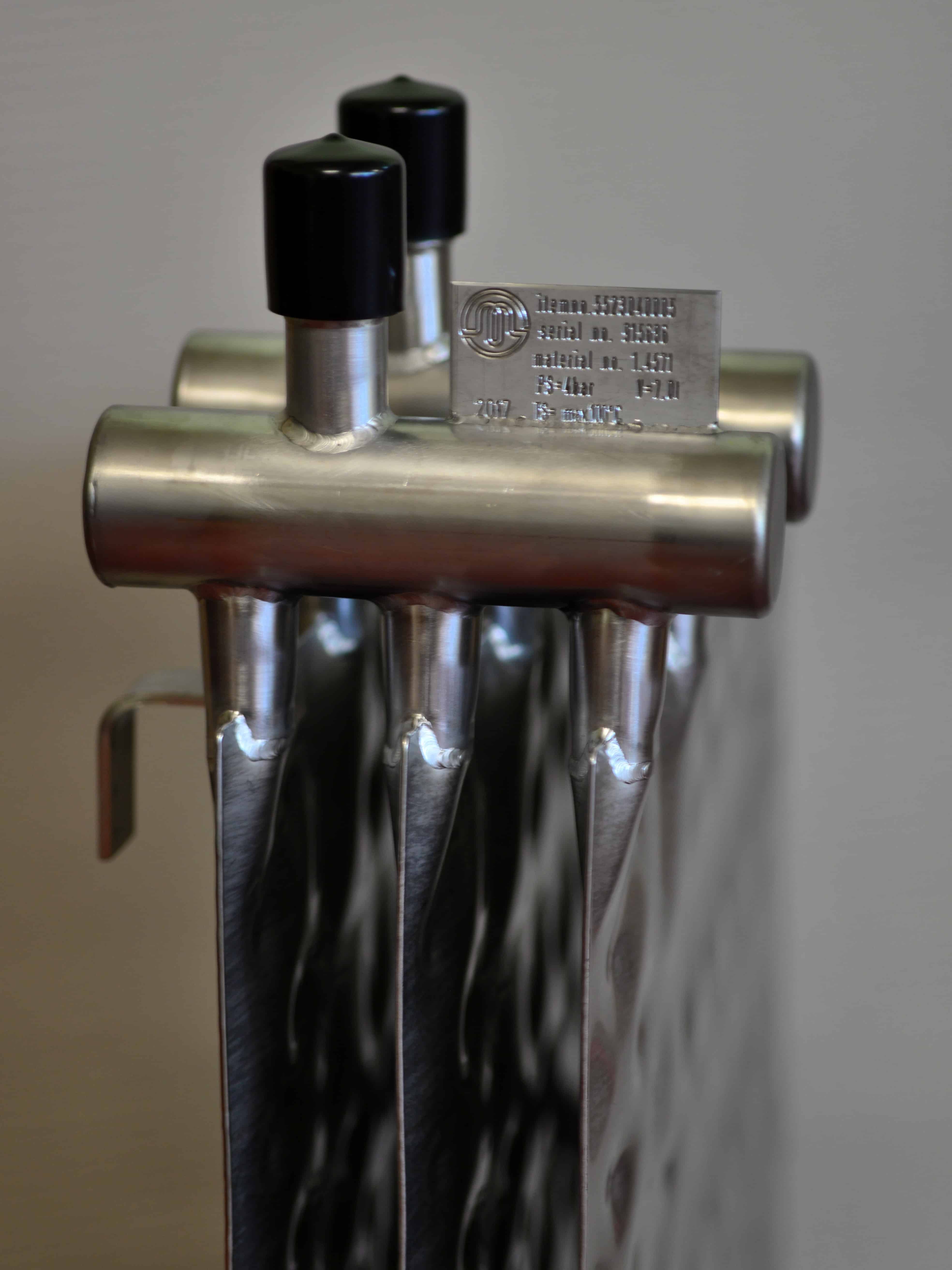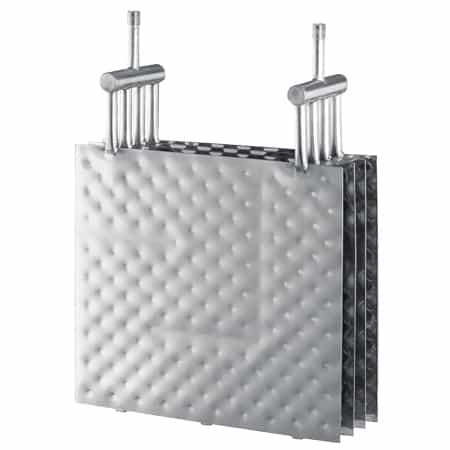 For cleaning and maintenance, only one device must be removed in the multi-plate version. The space between the individual plates can be easily and quickly cleaned with a steam jet or a high-pressure cleaner.